'First Steps to Build
a Tech Startup
from Scratch'
Learn the foundation of how to build a Tech Startup
in five simple steps.
Free Online Interactive Learning Workshops
If you want to get a grasp on the basics of how to build a tech startup from scratch, this course is for you. We've built it for beginners who are taking their first steps into the world of entrepreneurship and want to prepare for launching their own project.

Participants who complete this workshops will have the ability to go further in Lean Methodology and the basics of HTML and API, being able to pitch their idea to potential partners, investors and team members.

👉By registering, you will be able to watch the workshop replay if you can't attend it.

From 23rd to 27th November at 6 pm.

You can register until 5:30 pm each day.
Let's get to Work!
Entrepreneurship is booming and has been for the past years. People's minds are more tuned in than ever to come up with great ideas, but the problem has always been how to put them into action. There's no lack of articles, youtube videos, books and workshops around the theme, but the overwhelming nature of them, makes it hard to know where to start.

That's why Demium and Le Wagon have joined their technical and theoretical knowledge to offer a comprehensive structure and plan to kick-start your ideas.

Demium will guide you through the best approaches into your projects and how to present your idea so it's not one more in a million, but one in a million. Le Wagon will teach you two practical tools, HTML - to make your first landing page and spread the word about your project - and APIs - how to link your idea to already existent IT infrastructures without having to go through all the work.
Who should take this workshops?
⚠️ You do not need to know how to code to take this workshops.

Entrepreneurs 🚀to be that are still in the beginning stage of their journey;Professionals 💻 that want to learn more about the lean framework of thought and operation or that seek the technical guidance of HTML and API skills. LEAN METHODOLOGY I | WORKSHOP

The Lean Startup Methodology offers both entrepreneurs and wantrepreneurs a semi-scientific, real-world approach to building a business through the build-measure-learn cycle.

What you will learn:
Lean MethodologyLean Canvas
HTML AND CSS - BUILD YOUR FIRST LANDING PAGE! | WORKSHOP

A very satisfying workshop where students will code and design their own landing page using HTML/CSS & the Twitter Bootstrap CSS library.

What you will learn:
HTML / CSS core notionsLots of graphical tips and tools (Fontawesome, Google Fonts, Coolors, etc.)Introduce Bootstrap and its responsive grid system
LEAN METHODOLOGY II | WORKSHOP

There is no consensual definition of Startup but it seems to be connected to a company's size, business model, stage or mindset. Nevertheless, a startup is an experiment of hypothesis - build a theory, make an experiment and validate the idea.

What you will learn:
Customer developmentHow to define and execute problem interviews (Mom's Test)How to validate assumptions through your MVP
API | WORKSHOP

Have you ever wondered how Facebook is able to automatically display your Instagram photos? How about how Evernote syncs notes between your computer and smartphone?
In this workshop, we'll walk you through what it takes to link different IT systems together thanks to this common tool called an API.

What you will learn:

The basics of Web APIs - what they are, how they work and why they matterExamples of Airbnb, Uber, Timeout and many more and demonstrate how they can be used in actionHow API's generate incredible features we use every day on the web.
HOW TO MAKE THE BEST ELEVATOR PITCH EVER | WORKSHOP

A pitch is extremely important to impress your potential investors, costumers, partners. It's the first impression people will have about your project since you are convincing an audience to believe in your product.

What you will learn:
The importance of verbal and nonverbal communicationHow to structure a killer pitchDesign resources and some winning tips
I want to join! How does it work?
Class Schedule 📆
First, make sure that the program's schedule fits YOUR schedule!

All workshops run for 1h15 approximately. After registering for our event, you'll be onboarded on our webinar platform - Livestorm.

All workshops start at 6:00pm. By registering, you'll be able to watch the replays even if you miss them at first.

From 23rd to 27th November.
And remember... this series is for complete beginners and it's 100% free 🎁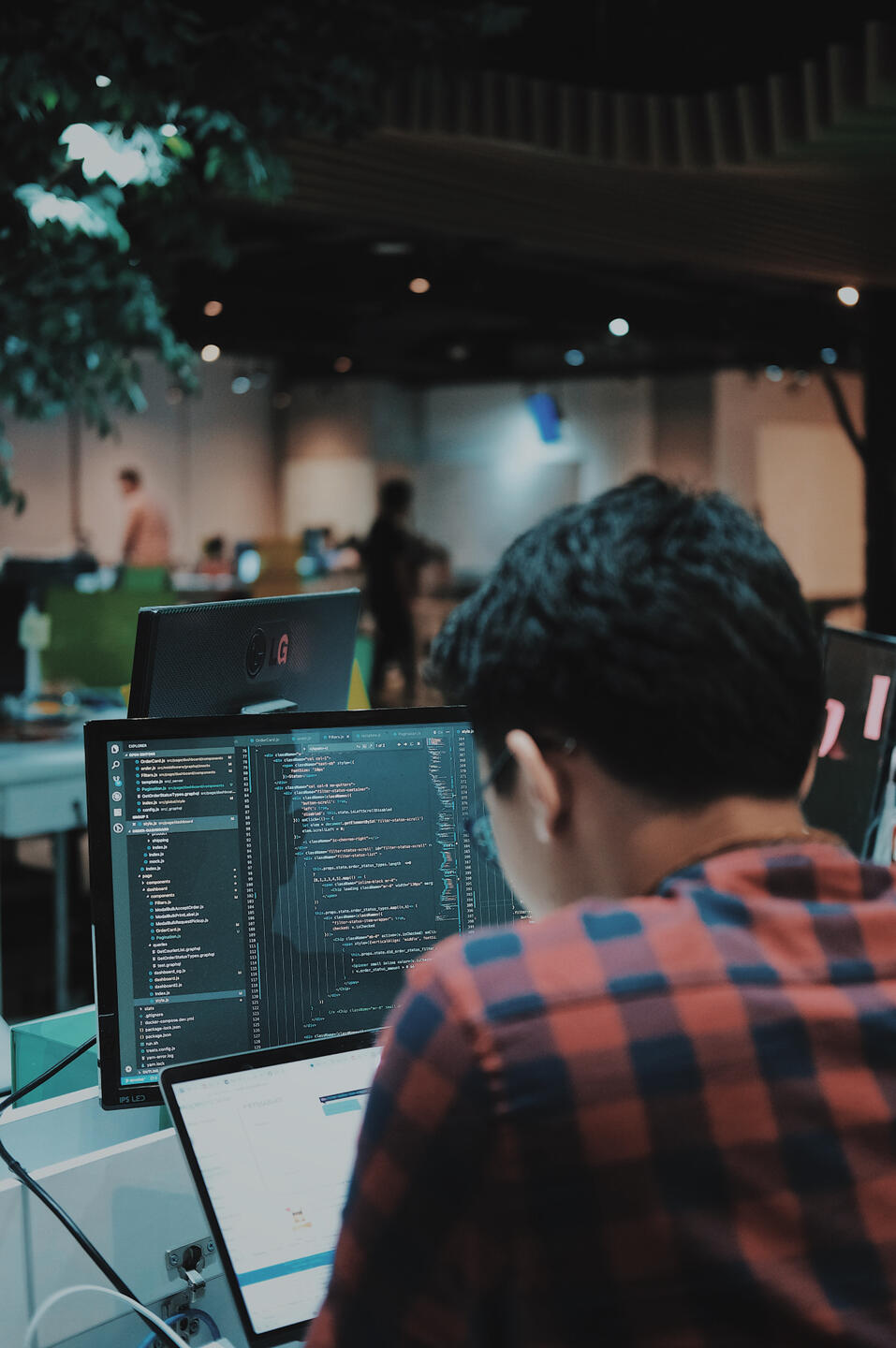 Who's Le Wagon?
Le Wagon is Europe's leading coding school. We are now present in 39 cities worldwide, with over 120 startups in operation, and have been rated the no 1 coding bootcamp worldwide on Course Report & Switchup for 4 years in a row!

👉 Apply: https://www.lewagon.com/lisbon
Who's Demium?
Demium is the fastest-growing pre-team pre-idea startup incubator in Europe. With a presence in 8 cities worldwide, 5 countries, with over 150 startups in our portfolio, we create startups from scratch, enabling local entrepreneurs to create valuable and lasting companies. Individuals get support from us throughout their journey, from finding a co-founder to developing an idea into a verified business model and helping to secure seed investment.

👉 Apply: https://demium.com